Blog Archives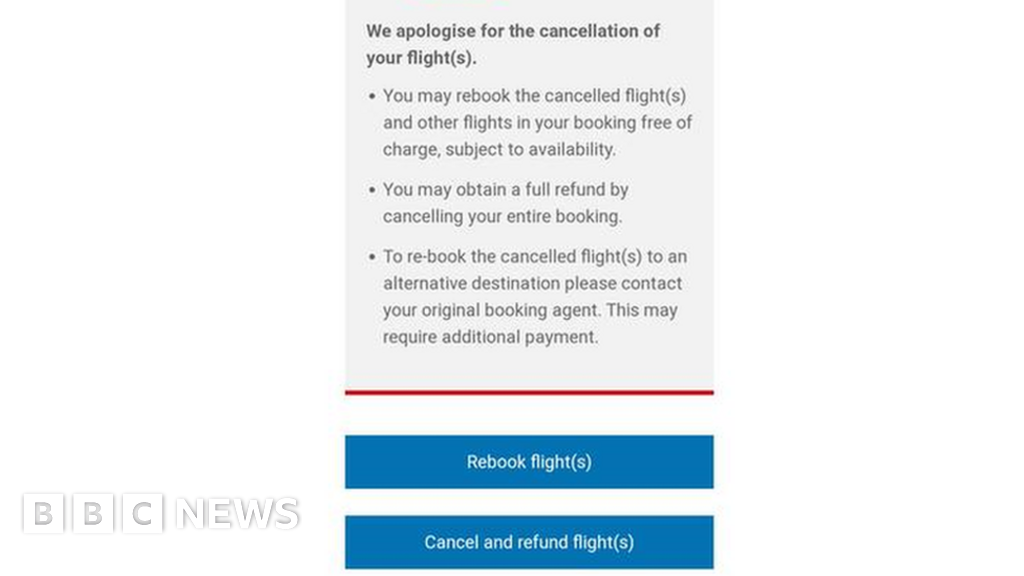 A British Airways passenger was refused a refund for a cancelled flight even after she sent screenshots of the airline's website showing the option of a voucher was not mentioned.
Lesley Anderson says a voucher was issued "automatically" after she selected "Cancel and refund flight".
She is the latest person to accuse the airline of misleading its customers.
British Airways has said there is "no way" that vouchers can be issued without customers requesting them.
Ms Anderson, from Irvine in Ayrshire, had been due to fly from Glasgow to London to celebrate her birthday, but disruption caused by the coronavirus pandemic meant her flights were cancelled.
An email from BA included a link that took her to the "Manage my booking" section of its website, where she was presented with two ma...
Read More